Visa Free Countries List for Indian : Check Full List – Travelling to new places and exploring the culture and cuisine of that place gives you the opportunity to make life better and happier in many ways. Therefore, it is imperative that you take some time out of your busy schedule and go on vacation whenever possible. When we talk about holidaying, the first thing that comes to mind is to travel abroad. However, the expenses associated with it and the lengthy visa formalities make you rethink whether the trip is worth it. However, there are few countries in the world that allow tourists to travel visa-free. While these countries may not be quite popular, they offer tourists plenty of opportunities for adventure and entertainment.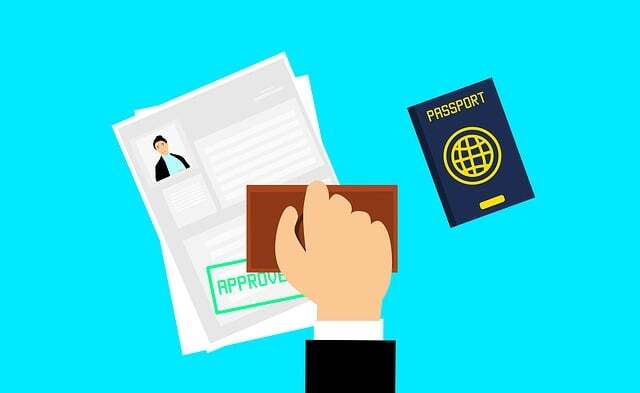 Visa Free Countries List for Indian : Check Full List
| | |
| --- | --- |
| Post Name  | Visa Free Country India |
| Country  | India |
| Post Category  | Sarkari List  |
| Post Published By  | Sarkarilist.com |
This Is The complete and Latest List of all Countries Where We Do Not Need any Visa For Entering in That Country. Full List Of all Visa Free Country Is Given below
Bhutan
Indonesia
Jamaica
Serbia
Haiti (for up to 90 days)
Ecuador
Vanuatu
Saint  Kitts and Nevis
Saint Vincent & Grenadines (for up to 30 days)
Turks and Caicos
Macau
Nepal
Seychelles (permit on arrival)
SenegalTrinidad and Tobago
Micronesia
Dominica
Svalbard
Grenada (for up to 90 days)
Montserrat (for up to 180 days)
El Salvador
Asian Visa free country List for Indians 2023
Asian Visa Free Countries Are Following For Indians.
Bhutan
Thailand
Timor-Leste
Indonesia
Maldives
Cambodia
Shri lanka
Laos
Nepal
Myanmar
Middle East Visa free countries List For Indians
Following Are Visa Free Countries For Indian From Middle East. Check All Countries Below
European Visa free Country List for Indians
Albania
Serbia
Montserrat
Sent Lucia
Trinidad and Tobago
Jamaica
Barbados
British Virgin Islands
Dominica
Sent Kits and Nevis
Haiti
Grenada
Saint Vincent and the Grenadines
Visa free countries List for Indians African Region
Botswana
Comoro Island
Ethiopia
Mauritania
Mozambique
Siyachal
Sierra Leone
Gabon
Somalia
Tanzania
Tunisia
Zimbabwe
Burundi
Cape Verde
Guinea-Bissau
Madagascar
Mauritius
Revonda
Togo
Uganda
Visa on Arrival Countries List for Indian Citizens
Thailand
Laos
Cambodia
Hong Kong (Need to do pre-arrival Registration)
Palau
Saint Lucia
Tuvalu
Comoros
Guyana
Cabo Verde
Barbados
Iran
Nigeria (only pre-approved VOA)
Suriname
Somalia
Zimbabwe
Jordan
Maldives
Mauritius
Bolivia
Fiji
Macedonia
Ethiopia
Mauritania
Guinea Bissau
Togo
Angola
Cook Islands
Kiribati
Samoa
Tunisia
Kenya
Rwanda
FAQ: Visa Free Countries List for Indian
Ques. Is visa available on arrival at each airport in the applicable countries?
Ans. No, visa on arrival can only be obtained from select airports and ports of the countries that offer them.
Ques. Are e-visas mostly available for single entry in a country?
Ans. Yes, e-visas, especially those issued for tourism purposes, are mostly single-entry visas.
Ques. Can I get a visa on arrival at all airports in the permitted country?
Ans. No, only specific airports and ports within applicable countries offer visas on arrival.
Ques. For how long is visa on arrival valid for Indians?
Ans. The rules for visa on arrival vary from country to country. Check the validity of the visa before making a travel plan to the desired country or check the validity when getting a visa on arrival at the airport.
Which Is The Official Website To Apply For Visa In India ?
Ans : Visit The Official Website Of Indian Government To Apply For Visa.