UPI Transactions Charges List From 1 April 2023 Above Rs 2000. On reports of upi transactions being charged from April 1, NPCI has made it clear that no new charge rules are being implemented for customers, which were already applicable, the same fee will remain after April 1, 2023. In fact, there were reports that from April 1, customers will have to pay 1.1 percent fee on payment through UPI, which npci has rejected. Therefore, UPI users do not need to worry.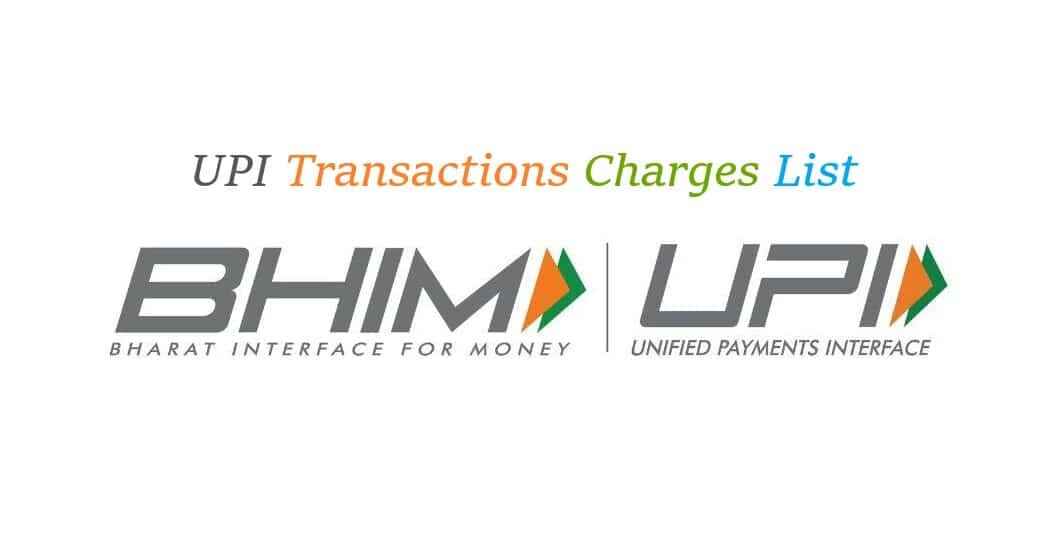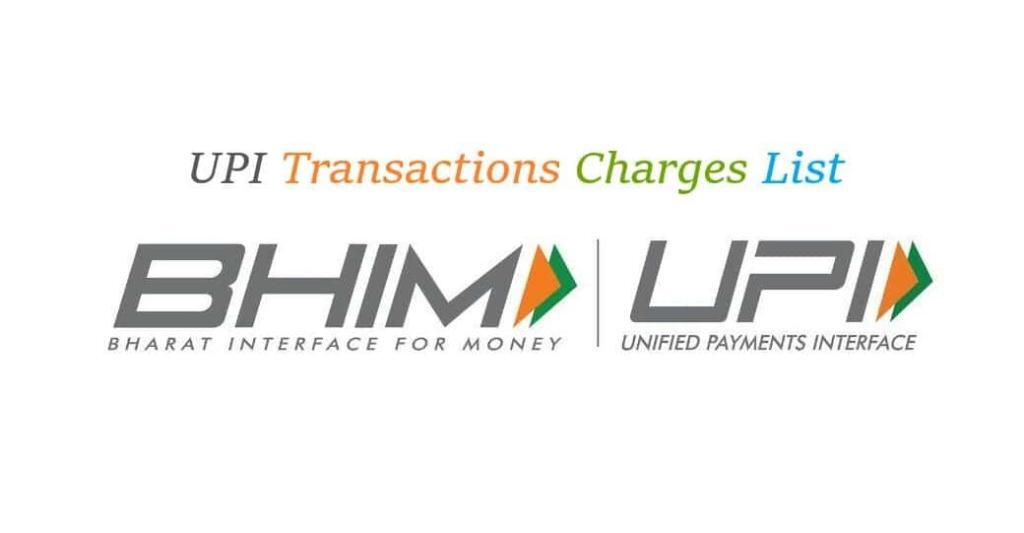 UPI Transactions Charges List : What is UPI ?
Unified Payment Interface (UPI) means a real-time payment system. With this, customers can transfer money from one bank account to another bank account immediately. Money can be transferred from UPI at any time of night or day. To use UPI, the customer's mobile should have a UPI app like PhonePe, Paytm, Google Pay, BHIM etc. The customer has to link his bank account to the UPI app. A bank account can be linked to multiple UPI apps. At the same time, many bank accounts can also be run through a UPI app.
Merchant will be charged for PPI, wallet and UPI payments :
Npci said that transactions of more than Rs 2,000 through prepaid payment instruments (PPIs), gift cards, wallets through UPI will attract an interchange fee of up to 1.1 percent from April 1. This fee will be levied on PPI merchants, no charge will be charged on customers.
What are the new rules For UPI Payments From 1 April 2023 ?
NPCI today said that the old system on payment through UPI remains the same, there is no change in this payment system.
There is still no charge on payments up to ₹ 2000.
That is, there is no charge on the payment made from the bank account to any other bank account.
But the merchant will have to pay a charge on the UPI payment made through the pre-paid wallet.
This will not have any impact on the customer as the number of such transactions is less than 1%.
NPCI said that UPI is free, fast, secure and seamless.
Every month, 8 billion transactions are processed for customers and merchants through bank accounts, which are absolutely free.
UPI Transactions Charges List : How Much PPI will be charged ?
NPCI has fixed the Transaction Charges For Different Categories. You Can Check all Charges Below
Its range will be from 0.5 percent to 1.1 percent.
Fuel, education, agriculture and utility payments will have to pay an intercharge ranging from 0.5 percent to 0.7 percent.
Apart from this, food shops, special retail outlets will have to pay the highest interchange of 1.1 percent.
UPI Transactions Charges List : What is PPI?
PPI i.e. Prepaid Payment Instrument is a facility in which transactions up to Rs 10,000 can be made. In this facility, money is put like the first recharge and it can be used to buy goods or send money to someone. NPCI has said that intercharge charges on similar payments will be charged from April 1, 2023. Now if more than Rs 2000 is paid through PPI, then 1.1 percent fee will have to be paid.
FAQ : UPI Transactions Charges List From 1 April
When will upi payment be charged?
Ans : The National Payments Corporation of India (NPCI) in its circular suggested that you will be charged 1.1 per cent for payments above Rs 2000. It has been suggested that prepaid payment instruments i.e. PPI fees may be applicable on merchant transactions from UPI.
According to npci's circular, you may have to pay 1.1 percent charge on UPI transactions of more than Rs 2000. After the arrival of this news, many questions started arising in the minds of people. The question is, will UPI become expensive for the user after this decision? Is this charge going to be levied on all types of online payments or is it going to affect a particular segment?
Will UPI payments become costlier?
Ans : According to the circular issued by NPCI, this charge will be levied on merchant UPI transactions. That is, this charge will not be applicable to peer to peer (P2P) and peer to merchant (P2M) transactions between the bank and the prepaid wallet. That is, you do not need to take tension.
You can use UPI without any hassle and worry. You will not have to pay any additional charges. Simply put, UPI payment is absolutely free. Nothing has changed for you. Nothing has changed in UPI Bank transfer.
Who will have to pay the charge?
Ans : The new offer is only for wallets/PPIs. That is, if you make a transaction of more than 2 thousand from the wallet, then you may have to pay an interchange fee, but this charge will be charged to the merchant. That is, if you make a UPI payment with prepaid payment instruments (PPIs) such as wallets, credit cards, then you will have to pay interchange fees.
This charge will be 1.1 percent of the total payment you make to the merchant. This is also when this transaction will be more than Rs 2000. This is exactly what happens in the case of debit cards and credit cards. Bank to bank transactions are still completely free.
Is there any charges on UPI transaction?
Ans : Right Now There is no charge to customers', NPCI clarifies on charges on UPI transactions. Only transactions Charges are Applicable on UPI transactions made via PPIs such as wallets, credit cards will have an interchange fee of 1.1%.
How many UPI transactions are free per day?
Ans : 20 Transactions Is A Set Limit For Daily, After exceeding the limit, You must wait 24 hours before the limit can be renewed.
Is UPI to bank transfer free?
Ans : yes UPI To Bank tranfer Is Free Of Cost.