Forbes 30 Under 30 List Asia 2023: Full List With Name & Photo. Actor Siddhant Chaturvedi has joined Forbes Asia's 30 Under 30 list. Chaturvedi said this is a sign that he will not stop dreaming. Actor Siddhant Chaturvedi said, "Made it to Forbes Asia's 30 Under 30! At first, I thought I was dreaming. I remember I hadn't slept in 30 years. I have had many dreams, but I have not cried even after their fulfillment.
The Forbes Asia 30 Under 30 list features actors who have made significant contributions to their fields and actor Siddhant's inclusion in the film industry underlines his remarkable achievements. Actor Siddhant Chaturvedi, who hails from the small town of Ballia in Uttar Pradesh, blew everyone's senses as MC Sher in the film Gully Boy. His role as a mentor of a street rapper won praise from critics and audiences alike, for which he also received several awards and nominations. Check the Complete List of all.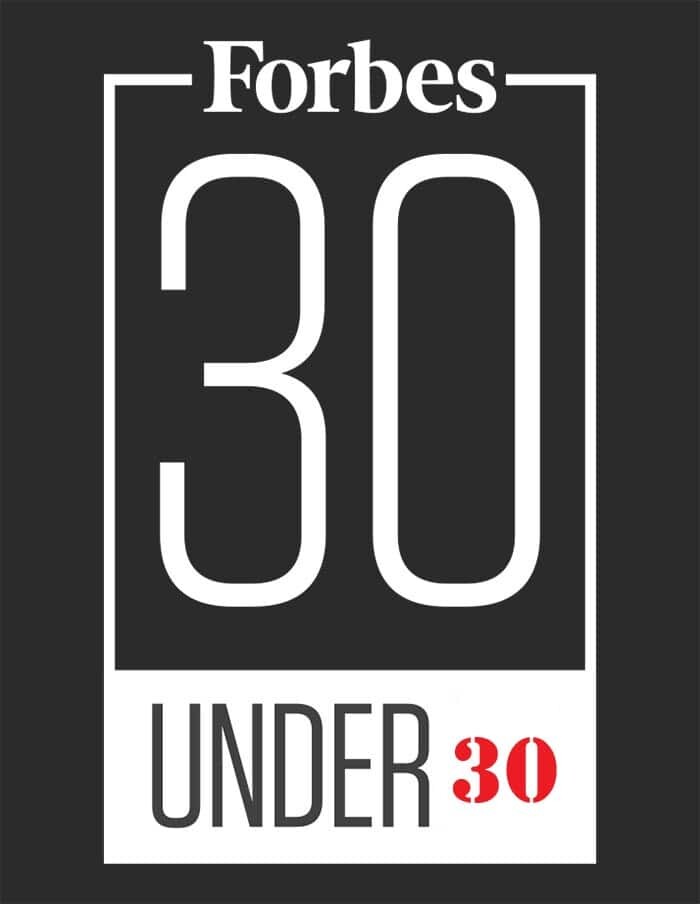 Forbes 30 Under 30 List Asia ( India) 2023: Full List With Name & Photo
Name
Title/Company
Harsh Agarwal
Founder, Harago
Radhika Agarwal
Investor, Blume Ventures
Shubham Agrawal
Founder, Vyapar
Vinay Anand
Cofounder, Aer Media
Sai Araveti
Investor, Susquehanna International Group
Misbah Ashraf
Cofounder, JAR
Sharan B Hegde
Founder, The 1% Club
Vidit Bahri
Cofounder, Sukoon Health
Shreya Bakliwal
Principal, Aureolis Ventures
Pulkit Baldev
Cofounder, Metalbook
Utkarsh Singh; Vikrant Singh
Cofounders, BatX Energies
Dev Abhilash; Gayathri Reddy
Cofounders, Bellplus Media
Mehul Jindal; Shyam Murugan; Eeshan Sharma
Cofounders, BharatX
Shivesh Bhatia
Content Creator, Bake with Shivesh

Rajat Jadhav
Rahul Krishnan
Harsh Singh
Mohit Yadav

Cofounders, Bold Care

Rahul Nambiar
Prashant Trivedi
Singaram Venkatachalam
Nikhil Venkatesh

Cofounders, Botsync
Siddhant Chaturvedi
Artist
Kaviya Cherian
Founder, Green Heirloom
Neeraj Chopra
Athlete

Palash Golecha
Abhishek Kankani
Kushagra Vaish

Cofounders, Dyte
Pritam Khan; Mainak Sarkar
Cofounders, Explorex Technologies
Rahul Raj; Rakesh Yadav
Cofounders, FloBiz
Jayesh Gadewar
Cofounder, Scrut Automation
Karishma Gangwal
Content Creator
Samanyou Garg
Founder, Writesonic

Arun George
Vimal Govind MK
Rashid Karimbanakkal
Nikhil NP

Cofounders, Genrobotics
Paridhi Goel
Cofounder, Love Earth
Jibran Gulzar
Founder, Gatoes
Richa Shivangi Gupta
Cofounder, Labhya Foundation
Azra Ismail
Cofounder, MakerGhat
Anuvrat Jain
Vice president, Lightspeed Venture Partners
Ashwini Jain
Cofounder, ForeignAdmits
Sambhav Jain
Cofounder, Nakad
Siddhanth Jayaram
Cofounder, Climes.io
Siva Teja Kakileti
Director, Niramai Health Analytix
Nitika Khaitan
Human Rights Lawyer
Mansoor Rahimat Khan
Cofounder, Beatoven.ai
Dhruv Khurana
Founder, Almost Gods
Dhruv Kohli
Cofounder, Geezy
Kartik Kumra
Founder, Karu Research
Sulay Lavsi
Founder, Bummer
Aniket Bajpai; Nikhil Gupta
Cofounders, LimeChat
Mayank Kale; Amrit Singh
Cofounders, Loop Health
Pranav Malhotra
Founder, TruNativ
Romita Mazumdar
Founder, Foxtale
Rhea Mehta
Founder, Rhea Mehta Design
Rishabh Jain; Kushal Prakash
Cofounders, Mewt
Aashti Miller
Founder, MillerInk
Kunal Kothari; Tejas Rathod
Cofounders, Mobavenue
Shubhodeep Mukherjee
Head of Engineering, Winuall
Kavya Nair
Director, Advay Capital
Ambika Nayak
Musician
Harsh Agrawal; Nikita Tiwari
Cofounders, NEERX
Drishti Gupta; Bani Singh
Cofounders, Now&Me
Rishabh Gupta; Akash Wadhwani
Cofounders, OatMlk
Yashovardhan Poddar; Akshay Rampuria
Cofounders, Openhouse
Aishwarya Choudhary; Ishaan Shrivastava
Cofounders, Pine & Lime
Kavya Potluri
Founder, Kavya Potluri
Iesh Dixit; Shubham Goyal
Cofounders, Powerplay
Manish Agarwal; Atulya Kaushik; Aashay Mishra
Cofounders, PrepInsta
Vishnupriya Rajgarhia
Artist
Avinash Ramanathan
Vice President, Kalaari Capital
Niyati Rao
Cofounder, Ekaa
Prateek Sachdeva
Drag performer
Md Masood Sarwer
Photographer
Arnav Sharma
Cofounder, Enterpret
Kaushal Shetty
Cofounder, Nostos Homes
Akarsh Shroff
Founder, YuvaSpark
Elwinder Singh
Cofounder, Connect, and Heal
Parveen Singhal
Cofounder, STAGE
Mayur Bhangale; Vikas Garg; Divyaanshu Makkar
Cofounders, Sourcewiz
Ashwin Swaminathan
Founder, Mojocare
Yashoraj Tyagi
CTO, CASHe
Vikas Chandrawat; Karan Shaha
Cofounders, Vahak
Sonia Vora
Director of Product, Acko
Abhinav Warrier
Cofounder, Rightbot Technologies
Bangladeshis:
These Famous Persons Were Included In Forbes 30 Under 30 From Bangladesh. Check the Full List Below.
Aziz Arman – Founder, Jatri – Category: Consumer Technology
Rubaiyat Farhan and Tasfia Tasbin – Founders, Markopolo.ai
Jahnnobi Rahman – Co-founder, Relaxy
Diptha Saha – Co-founder, Agroshift Technologies
Anowar Sayef and Saraban Tahura – Founders, Turtle Venture Studio
Pakistanis:
5 promising Pakistanis featured in Forbes' 30 Under 30 Asia list This Year. Check the Name Of All.
Ayesha Mubarak Ali, 26,
Bioniks founder Anas Niaz, 29,
Co-founders of KalPay, Shershah Hassan and Waleed Amjad Islam, both aged 25,
29-year-old screenwriter Azam Mahmood.