List Of Best Websites for Indian Stock Market : Analysis, Investors – Stock market research is important to give traders access to the entire performance history of the company in which they plan to buy or invest stocks for future profitability. This information is important and includes a complete library of each listed company's financial performance (including each year's rise and fall) since it was publicly launched. It highlights strengths, weaknesses, profitability, losses and other predictions with comprehensive descriptions and determinants.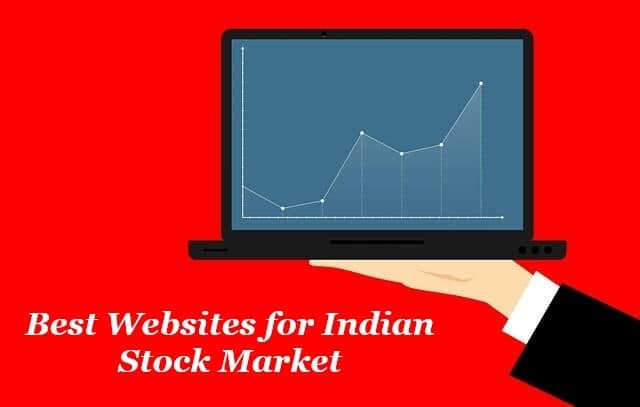 List Of Best Websites for Indian Stock Market : Analysis, Investors
These Websites are Best Website for Stock Market And Information Related To Stock market. We Have Compiled all best Sources Which Could Be Useful for you. Check all Details Given below.
Money ControlScreener
Trendlyne
TickerTape
Investing.com
Economic Times Market
NSE India
BSE India
Yahoo Finance
Value Research
Valuepickr Forum
Chittorgarh
BloombergQuint
EQSIS
Researchbytes
Tijori Finance
GO India Stocks
Tikr Terminal
Markets Mojo
Chartink
Varsity
Investing Blogs
Google Finance
World Bank
IBEF
Finology Ticker
StockEdge
Crisil
Lazy Portfolio ETF
Fred
RBI Website
Ministry of Statistics and Programme Implementation
Invest India
SEBI
Brokerages
Trade Brains
Trading View
Finshots
Morning Star
Rate Star
What Is The Stock Market ?
Stock market is to consider it as a network of stock exchanges where traders and investors buy and sell shares of publicly traded companies. Private companies list shares of their stock on the exchange through a process called an initial public offering (IPO).
Best Stock Market Investment Research Sites
New Income Tax Rate List India Vs Old Income Tax Rate List.
FinancialModelingPrep
The Motley Fool
Yahoo! Finance
MetaStock
Morningstar
Bloomberg.com
The Wall Street Journal
Seeking Alpha
Stock Rover
Zacks Investment Research
Investing.com
Strike.Market
Stock Screener
ScreeningTale
5 Best Sites for Stock Research in India
Moneycontrol
Trade Brains Portal
Screener
MarketMojo
Investing.Com
List Of Websites for Indian Stock Market Investors
NSE India
BSE India
Money Control
Screener
 Investing.com
Economic Times Market
Live Mint
FAQ: List Of Best Websites for Indian Stock Market
Ques. How to invest in the stock market?
Ans. If you want to buy shares, you must first contact an SEBI-registered member or broker of the stock exchange. You must register as an investor before you can start investing; To do this, follow these steps: Find a SEBI registered member: Click here. Find out which stock exchange they are registered .
Ques. How do stocks work?
Ans. Stock is a type of investment. Companies issue stock shares to raise money to meet operational needs and boost growth, and investors buy those stock shares for the opportunity to generate a return on their investment.
Ques. Who controls the stock market?
Ans. The stock market is controlled by the U.S. Securities and Exchange Commission
Which website is best for stock?
Ans : These are Best Websites for stock market.
Economic Times.
Livemint.
Screener.in.
BSE India.
Investing.
Bloomberg Quint.
Rediff Money wiz.
Market Mojo.
Which Are 7 Must-Know Websites for Indian Stock Market Investors ?
Ans : These 7 Must Use Websites are Following
NSE India
BSE India
Money Control
Screener
Investing.com
Economic Times Market
Live Mint