Andhra Pradesh New Cabinet Ministers List 2022 | Latest Updated List – The Andhra Pradesh cabinet comprises 25 ministers, including CM Reddy and five deputy CMs. The Andhra Pradesh Chief Minister is likely to induct five new deputy chief ministers to strike a caste balance in the state. The Andhra Pradesh CM will submit the final list of ministers who will be dropped from the cabinet before the swearing-in ceremony.
Want to know the list of AP ministers in Jagan Mohan Reddy's government? The AP Cabinet Ministers List 2022 includes 26 ministers Yeduguri Sanditi Jaganmohan Reddy, the 17th CM of Andhra Pradesh (AP), who assumed office on 30 May 2019. Learn all about the list of AP ministers. Jagan reshuffled the Andhra government cabinet and inducted two new ministers in July, 2020 — ch Venugopal Krishna (MLA from Ramachandrapuram) and Dr Sidiri Appalaraju (MLA from Palasa). The cabinet will be reshuffled again on April 11, 2022.
The Cabinet of the State of Andhra Pradesh forms the executive branch of the Government of Andhra Pradesh, India. The list of AP Cabinet Ministers is given below Pakistan Prime Ministers List .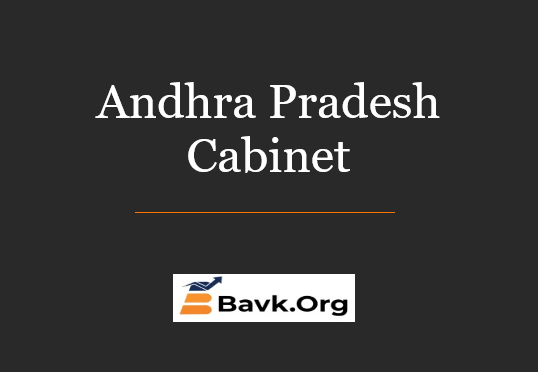 Andhra Pradesh New Ministers List 2022 
AP Cabinet Ministers List 2022
Dharmana Prasada Rao (BC)
Seediri Appalaraju (BC)
Botsa Sathyanarayana (BC)
Peedika Rajanna Dora (ST)
Gudivada Amarnath Kapu (OC)
Budi Muthyalanaidu (BC)
Dadisetti Raja (OC)
Pinipe Viswaroop (SC)
Ch Venogopalakrishna (BC)
Taneti Vanitha (SC)
Karamuri Venkata Nageswara Rao (BC)
Kottu Satyanarayana (OC)
Jogi Ramesh (BC)
Ambati Rambabu (OC)
Merugu Nagarjuna (SC)
Vidadala Rajini (BC)
Kakani Govardhan Reddy (OC)
Amjad Basha Shaik Bepari (Minority)
Bugggana Rajendranath Reddy (OC)
Gummanuri Jayaram (BC)
Peddireddy Ramachandra Reddy (OC)
K Narayana Swamy (SC)
RK Roja (OC)
KV Usha Sricharan (BC)
Adimulapu Suresh (SC)
Name
Portfolio
Constituency
YS Jagan Mohan Reddy
Chief Minister
General Administration,
Law & Order
Other non allocated portfolios
Pulivendla
Dharmana Krishna Das (Deputy CM)
Revenue, Stamps & Registration.
Narasannapeta
K.Narayana Swamy (Deputy CM)
Excise,
Commercial Taxes
Gangadhara Nellore
Alla Kali Krishna Srinivas (Deputy CM)
Health,
Family Welfare
Medical Education
Eluru
Pushpasreevani Pamula (Deputy CM)
Tribal Welfare
Kurupam
Amzath Basha Shaik Bepari
(Deputy CM)
Minority Welfare
Kadapa
Cabinet Ministers
Dr Seediri Appalaraju

Animal Husbandry, Dairy Development and Fisheries
IT, Industries
Skill Development

Palasa
Chelluboyina Srinivasa Venugopalakrishna
B.C. Welfare
Ramachandrapuram
Botsa Satyananarayana
Municipal Administration & Urban Development
Cheepurupalli
Muttamsetti Srinivasa Rao

Tourism,
Culture & Youth Advancement

Bhimli
Kurasala Kannababu

Agriculture & Cooperation
Marketing
Food Processing
General Administration

Kakinada Rural
Viswarupu Pinipe
Social Welfare
Amalapuram
Cherukuvada Sriranganadha Raju
Housing
Achanta
Taneti Vanita
Women & Child Welfare
Kovvur
Kodali Sri Venkateswara Rao
Civil Supplies & Consumer Affairs
Gudivada
Perni Venkataramaiah
Transport, I&PR
Machilipatnam
Vellam Palli Srinivasa Rao
Endowments
Vijaywada West
Mekathoti Sucharitha
Home & Disaster Management
Prathipadu
Balineni Srinivas Reddy

Energy,
Forest,
Environment, Science & Technology

Ongole
Audimulapu Suresh
Education
Law & Justice
Yerragondapalem
Anil Kumar Poluboina
Irrigation (Water Resources)
Nellore City
Peddireddi Ramachandra Reddy

Panchayat Raj & Rural Development,
Mines & Geology

Punganur
Buggana Rajendranath Reddy

Finance & Planning, Legislative Affairs
Public Enterprise
NRI empowerment

Dhone
Gummanur Jayaram

Labour,
Employment,
Training, Factories

Alur
Malagundla Sankaranarayana
Roads & Buildings
Penukonda